PROJECT DESCRIPTION
This project examines theatre ads in the Jewish Criterion from 1925-1945. We are looking at a sample of four issues per calendar year. We are producing XML markup for each ad within a hierarchy of each issue. We have created a schema that is both simple but effective for our purposes.
Once our team is finished marking up all the data for our twenty year time span, we will begin to manipulate the data using XQuery and XSLT. From this, we hope to produce graphic representations that demonstrate demand trends for jewish theatre in Pittsburgh and advertising trends of theatre in jewish-specific newspapers in Pittsburgh.
RESEARCH GOALS
Using data collected from theatre ads in the Jewish Criterion 1925-1945, This research seeks to determine and understand normative cultural implications of the Jewish diaspora in Western Pennsylvania. From what we have examined so far, we can make the broad claim that both Jewish cultural and religious life were present and maintained a substantial role in the public culture of Western Pennslyvania beginning in the mid 19th century, shortly after the formation of the original United States, and continuing to the present day. It is our hypothesis that this research will reveal the degree of jewish permeation in the public culture.
PEOPLE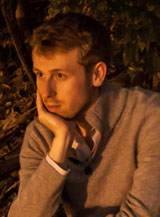 Eric Baldwin
Eric is a B.Phil candidate in Political Science. He is interested in how computational methods can be used to advance research in political theory.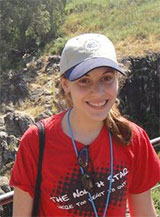 Naomi Borrebach
Naomi is a junior and the opinions editor at the Pitt News where she has served on the staff for nearly three years. She is interested in how computational methods can be translated into viable journalistic ventures that appeal among an augmenting digital viewership.
LINKS
The Pittsburgh Jewish Newspaper Project at CMU
The Heinz History Center
Interactive Museum of Jewish Montreal
Rodef Shalom Congregation